I am a huge Brooklyn Nine Nine fan, and I've been really excited for the new season to arrive. It's already three episodes in, so it's the perfect time to share this amazing book tag based on the show. I was tagged by Meggan from Between the Pages, who created the tag, when she first posted it all the way back in August 2019. I think we've waited long enough, right?
Jake Peralta;
A protagonist you can't help but love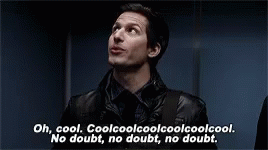 One of my favourite characters of all time is Lara Jean Covey Song from the To All the Boys trilogy. She's someone I wish I could be real life friends with.
Amy Santiago;
Strong female character
It may be a "basic" answer, but Hermoine Granger really is a great female character. Being able to read about a fellow nerd girl when I was growing up was a huge comfort for me.
Gina Linetti;
Favourite book including royalty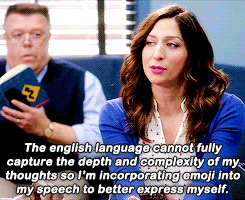 My new royalty addiction is American Royals by Katharine McGee. I utterly adored it, relished the drama, and I need the sequel immediately.
Terry Jeffords;
Book with the best character development
I'm not sure she did achieve self-actualisation, but Mia from The Princess Diaries definitely went through a lot of changes. Even thinking about Mia's social circle will show you how much she grew as a person from the first book to the last.
Raymond Holt;
Book that was boring at first impression, but turned out to be amazing
If a book isn't grabbing my attention, I tend to DNF. It's rare a book doesn't grab me at the start and I keep going.
Charles Boyle;
Character who provides the best comedy relief in tense moments
When you say humourous character, I think Izzy O'Neill. The protagonist of the The Opposite of Okay duology is one of the funniest characters I've read in a long, long time. Having a sense of humour like hers is vital for overcoming everything thrown at her throughout the book.
Rosa Diaz;
A character you love, but who could kill you in a second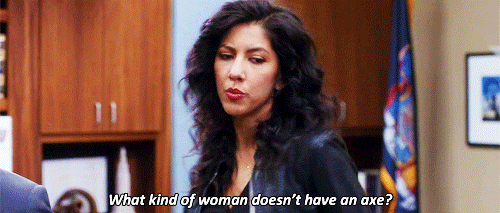 Hermoine Granger is an absolute force to be reckoned with. She's regularly cited as one of the smartest witches of her generation. There is every chance Hermoine could kill you if you slight her in any way.
Hitchcock & Scully;
Favourite duology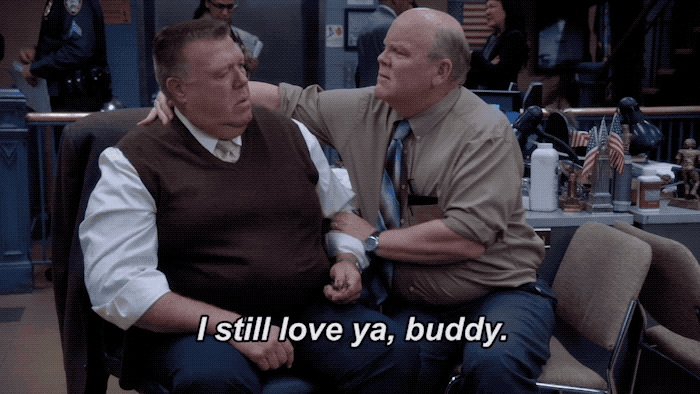 I loved the aforementioned The Opposite of Okay by Laura Stevens. Izzy is a fantastic character, her gran is a treasure, and Izzy overcomes some pretty tough hardships in the course of the book.
Cheddar;
Favourite furry companion
Anyone who doesn't think Hedwig was a fantastic pet to Harry Potter can come talk to me personally.