For someone who loves Disney and books in equal measure, finding a tag that encapsulated both was the dream. This was created by Of Stacks and Cups, who I firmly believe would be one of my best friends if we were ever to meet in the real world.
3 Princess Facts
My favourite Disney princess is Belle, because I feel like she's the one I most resemble. Looking for some bookish, nerdy outsiders? We're your woman.
The Snow White and the Seven Dwarves ending freaked me out when I was a kid. I couldn't get over the change between the Queen from young lady to old hag. And don't start me on the cliff scene.
The first Disney Princess movie I owned was Pocahontas, and I watched the tape of it at least every week. It came out when I was four, in 1996. My first classic was Sleeping Beauty.
The Questions
Snow White – What's your favourite classic?
I got Little Women in a game of Pass the Parcel at a birthday party when I was seven. All the presents were books, and I swear that is the kind of party I want to go to every single day. I devoured it – I wanted so badly to be Jo March, and be a really good writer just like her. And yes, I did put the book in the freezer for a time.
Cinderella – What book kept you up way past your bedtime?
Have I ever told you how much I love The Book Thief? I read it when I was doing my Leaving Cert, and when I was approaching the final pages it was definitely quite close to 2 am. I had school the next day and I probably shouldn't have stayed up finishing it, but I honestly couldn't put it down.
Aurora – What's your favourite classic romance?
I don't read many classics, and definitely not classic romances, so this one is a little hard for me. The closest I came to it was reading The Notebook, and that didn't exactly set my world on fire. In fact, I'll be really blunt – I hated it. Sorry Nicholas.
Ariel – Name a book about making sacrifices and fighting for your dreams.
The Devil Wears Prada is definitely one for this category. Have you ever wanted a job that badly you'd work with Satan's greatest minion to get it? Andie definitely shows how hard the world of journalism can be to break into, and scared me a little about my chosen career. Luckily, I have yet to meet Miranda Priestly.
Belle – Name a book with a smart, independent female character.
I don't think you can find a more independent character than Matilda – she was left home alone as a four-year-old, I think she has this one down. She's also one of the most intelligent fictional characters too – who else can multiply three digit figures in their head? Gurl, go get your read on.
Side note: Belle is my favourite Disney Princess.
Jasmine – Name a book with a character that challenged the social conventions of his/her world.
Moving on from my love affair with his other book, Caitlyn in Lucas by Kevin Brooks was one character who was completely against the behaviour of some of the people in her town. She wasn't impressed by some of the treatment Lucas received, especially when he had actually done a good deed for the town, and fought for justice for him.
Pocahontas – Name a book whose ending was a roller coaster of emotions.
I may have had a rocky relationship with One Day, but there's no denying the ending is incredibly gripping. I read it on a family holiday and almost gave myself sun stroke I was so gripped by the final parts of the book. Totally worth me having picked it up again, and it's my favourite of the David Nicholls books I've read so far.
Mulan – Name a book with a kickass female character.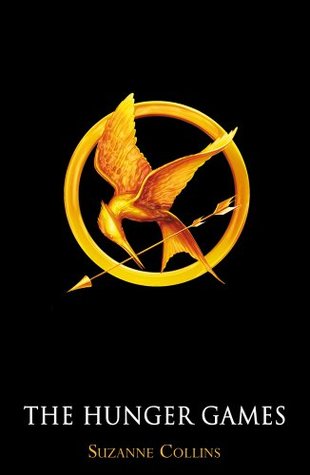 Can you go more badass than the woman who volunteered to take her sister's place in a death fight, overthrew her government and fought for the justice of her fellow people? I think Katniss Everdeen is a good fit to this one.
Tiana – Name a book featuring a hardworking, self-made character.
Somehow, I've read books one and three in the Bridget Jones series, but haven't turned a page of the second one. It is on my TBR list though. I think the titular Bridget definitely gets the shout out here. She's determined to completely change her life around, and within the year of her diary running out she has herself pretty much made up. If only it were that simple for us all. . .
Rapunzel – A book that features an artist.
The Illustrated Mum was the first book I read that featured a heavily tattooed character, and I think that's where my needle fever picked up. I loved how each chapter was headed with an image of one of Marigold's tattoos.
Merida – Name a book that features a mother-daughter relationship.
Jodi Picoult's books often feature mother/daughter relationships, and she certainly writes about them incredibly well. While My Sister's Keeper is one of the most well-known examples, Handle with Care is another great story about how much a mother is really willing to sacrifice for their children.
Anna & Elsa – A book with a great relationship between siblings.
Brooklyn shows a sisterly relationship in a fantastic way, especially one which can survive emigration. I've had a lot of relationships fall apart from my having moved, but thankfully it's kept the bond between myself and my brother.